MY DAY OF ADVENTURE IN A MAYAN VILLAGE
When BuyPlaya got the email invitation for a special tour in an authentic Mayan village with Ojos Mayas, the half-Mexican side of me immediately got excited and curious. The idea of spending an entire day of discovering, exploring and learning about the fascinating culture and history of the Mayas, was for me the perfect way to find out more about them, about a culture I have always been curious about.
Along with eight other people, we left Playa del Carmen in the early morning for a two hour drive (coffee and croissants were waiting for us in the bus when we arrived), heading to El Señor, an authentic Mayan Village located in the center of the Zona Maya ("Mayan Zone") of our state of Quintana Roo.

Seth, Blogger Everything Playa del Carmen, and Morgane Gaupp
The community of El Señor was founded in 1910; the first settlers came from the community of Chan Señor, where they were no longer able to breed animals, so they left their village and decided to seek a new broad and fertile land to cultivate and live in better conditions.
This amazing tour started with a visit to the traditional healer in the community to learn how to use herbs grown in the region and the importance of each of them. Being far from the main hospitals, Doña Teodocia Canché is the designated healer as well as the midwife for the women of the community. She will also be in charge to assign a name to every new born of El Señor.

Doña Teodocia Canché, traditional healer
Among the plants that we saw and learned about were:
- Lemongrass: making tea with lemongrass helps stomach aches.
- Oreganon: Squeezing a leaf can get a couple of drops to be used against earache.
- "Cowleg Flower" (Flor pata de vaca): Making tea mixed with other herbs can be used to help asthma.
- Huaco: Mixed with other herbs, it will cure a snakebite.

Lemongrass
One of my favorite moments of the day was to listen to the stories of Don Abbondio, the village elder. Nobody is certain of his exact age, he is believed to be approximately 97 years old. Being the oldest person of El Señor, Don Abbondio has become a figure of respect and council within the community.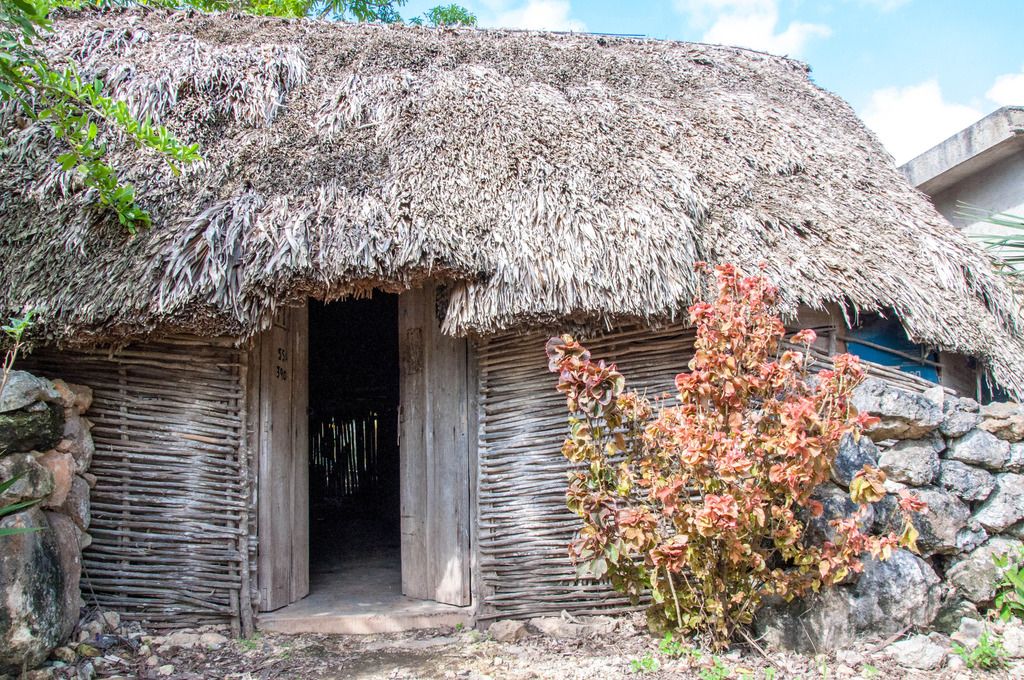 Don Abbondio's very first house, built around 90 years ago.
It was previously prohibited to the elderly to reveal any information from their ancestors. After the insistence of Marcos Canché, our excellent tour guide and member of the community, Don Abbondio accepted to share some of his amazing stories. He specifically selected a few, but most of them remain untold.. I was fascinated by the stories he allowed us to hear, and also fascinated by the memory he had!
Don Abbondio welcomed all of us into his home, full of history. He then began to tell us about a period known as Caste War, that basically tells the story of the battles that pitted the Mayans of the Yucatan Peninsula against the Mexican Federals.
We then had the honor of meeting another important member of the community of El Señor: Don Crescencio Pat, one of the village artisans, who taught us traditional methods and ancient techniques to make sisal with yarn, which has countless cords with many different uses, amoung them: hammocks.

Don Crescencio Pat (henequen-threading artisan)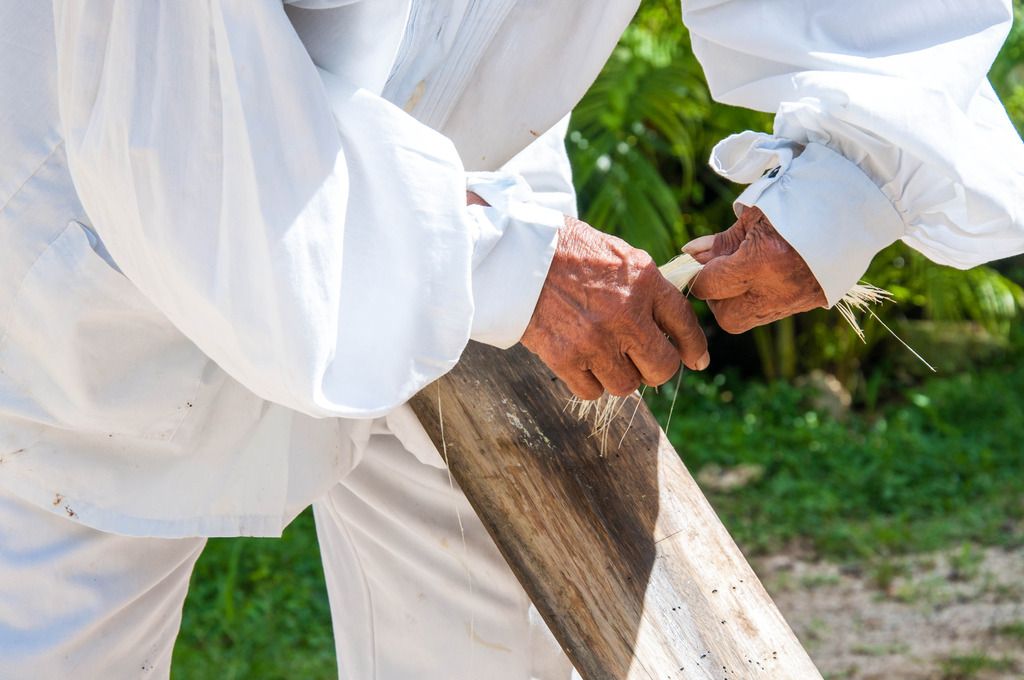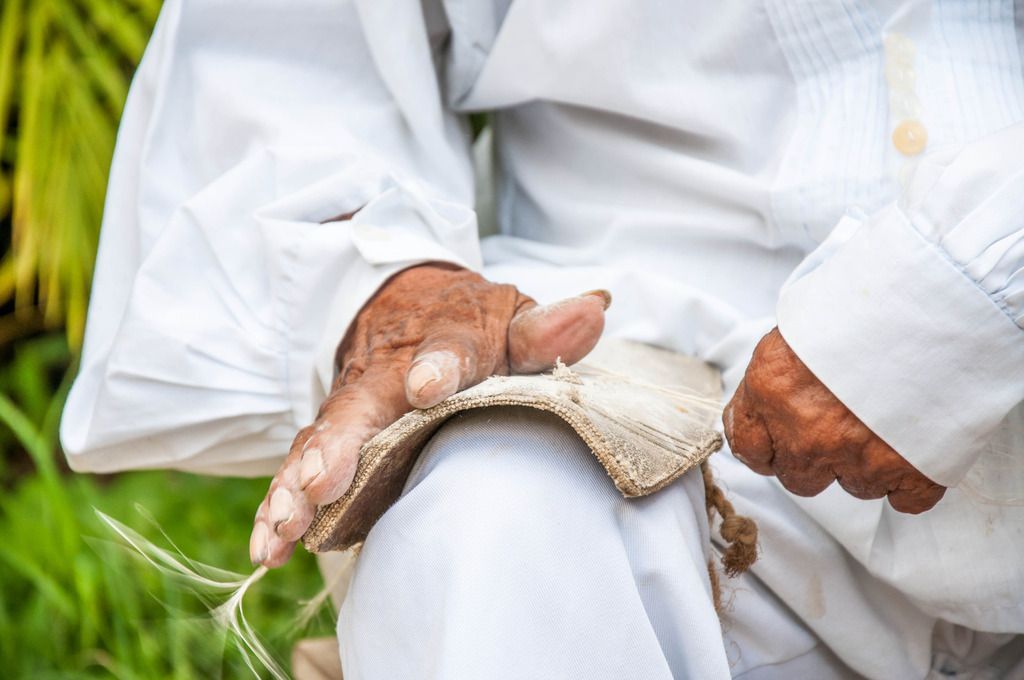 The introduction to the meliponas was fascinating: A delicate stingless bee that produces a very natural and high-quality honey. They live in tree logs and get special care in the community of El Señor, and they're known as "xuunan-kab" in the Mayan language.
After the bees, we then headed to a very special place in the middle of the jungle...
We drove through the jungle in a caravan of "moto taxis"...
...To finally arrive to a magnificent and gigantic lagoon, where our guide invited us to now let the learning part aside, and enjoy a nice swim in the peaceful "Laguna Azul" (Blue Lagoon).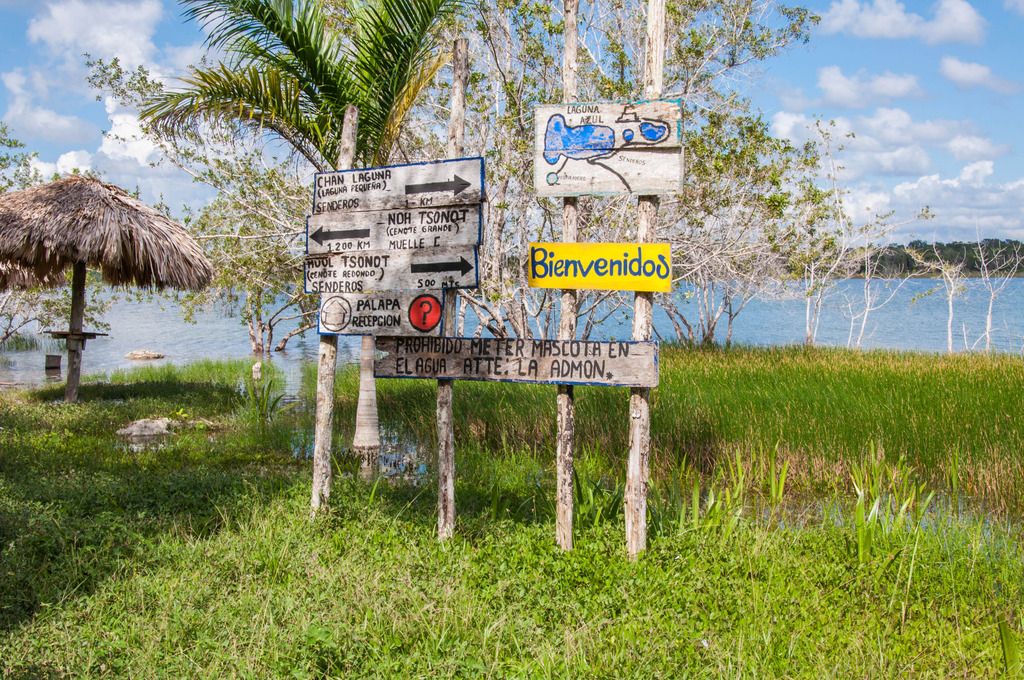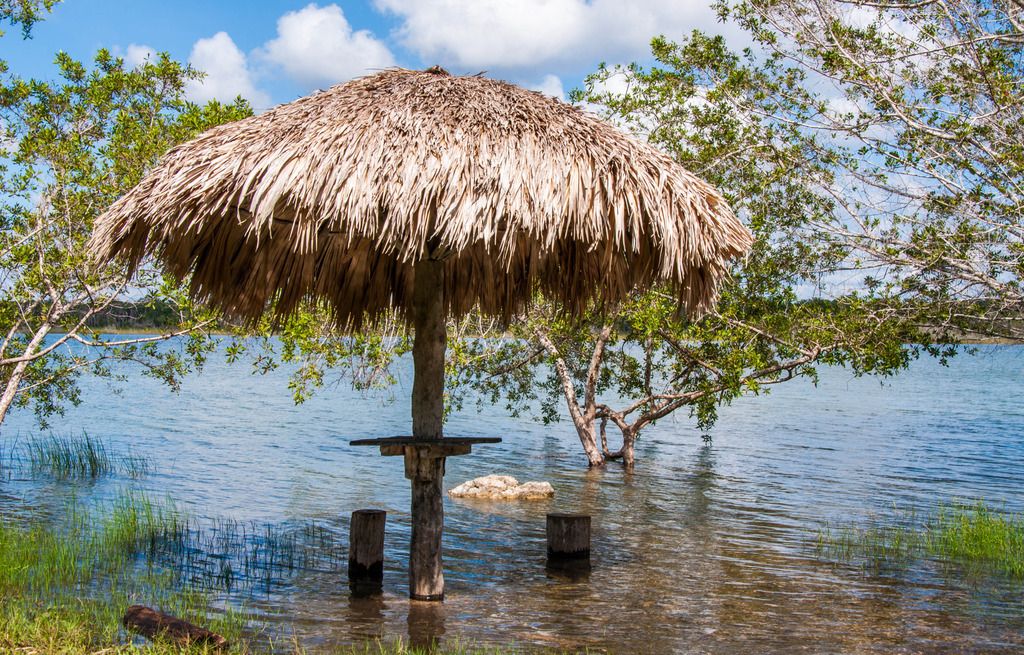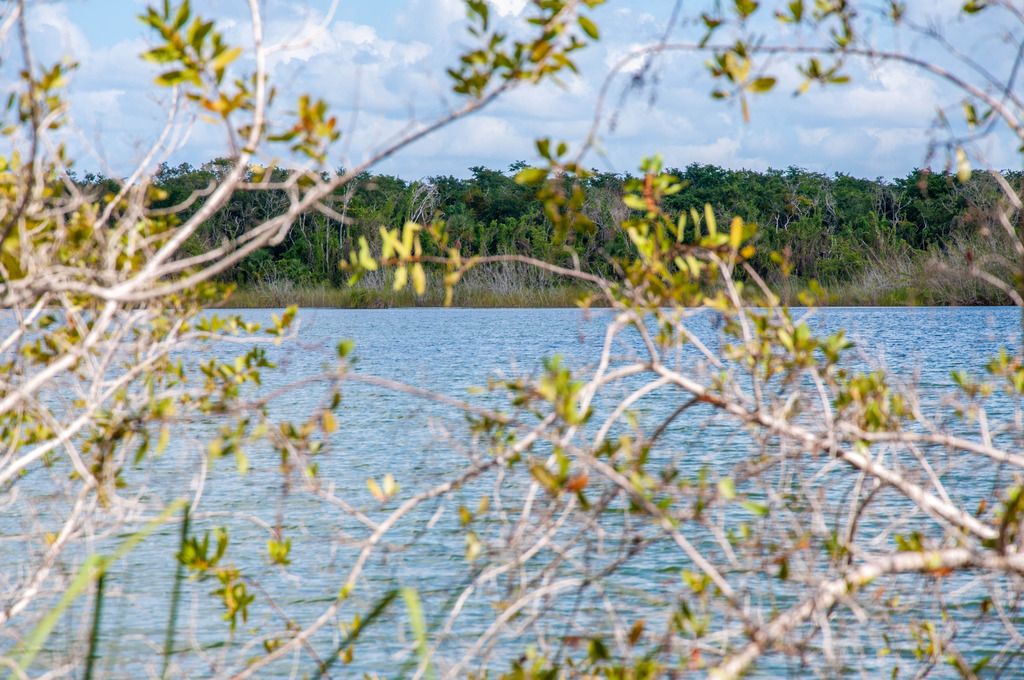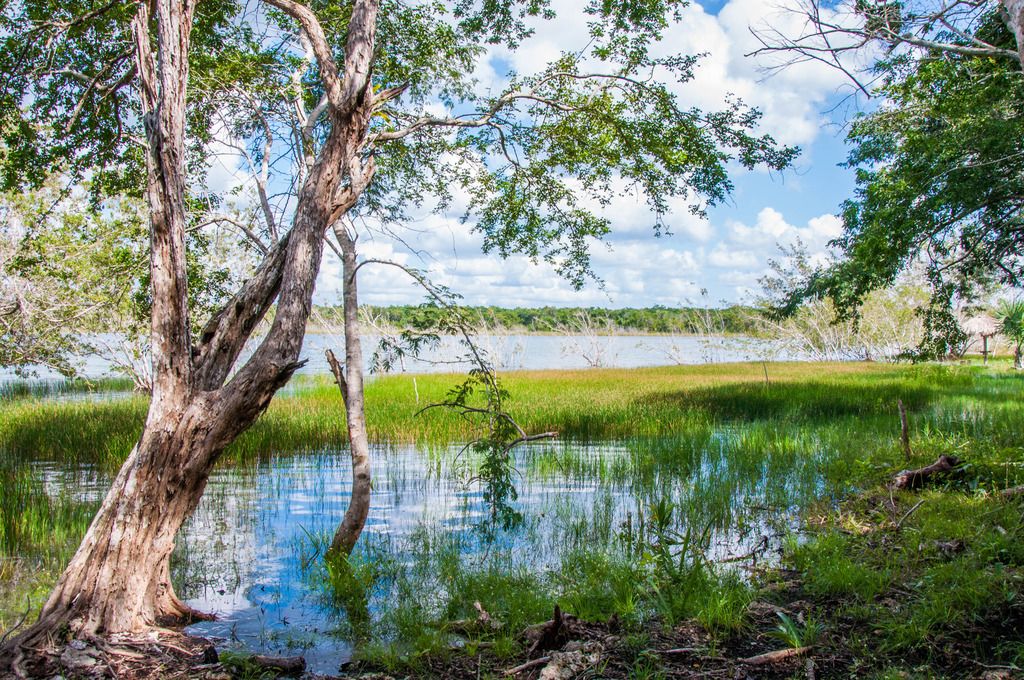 After a day full of history and nature, we got to sit down and enjoy a delicious homemade meal made of organic ingredients from the village.
This amazing experience usually runs from 8am to 6pm. The tour must have a minimum of 6 people and a maximum of 12 as this tour is meant to be more intimate out of respect for this lovely Mayan community.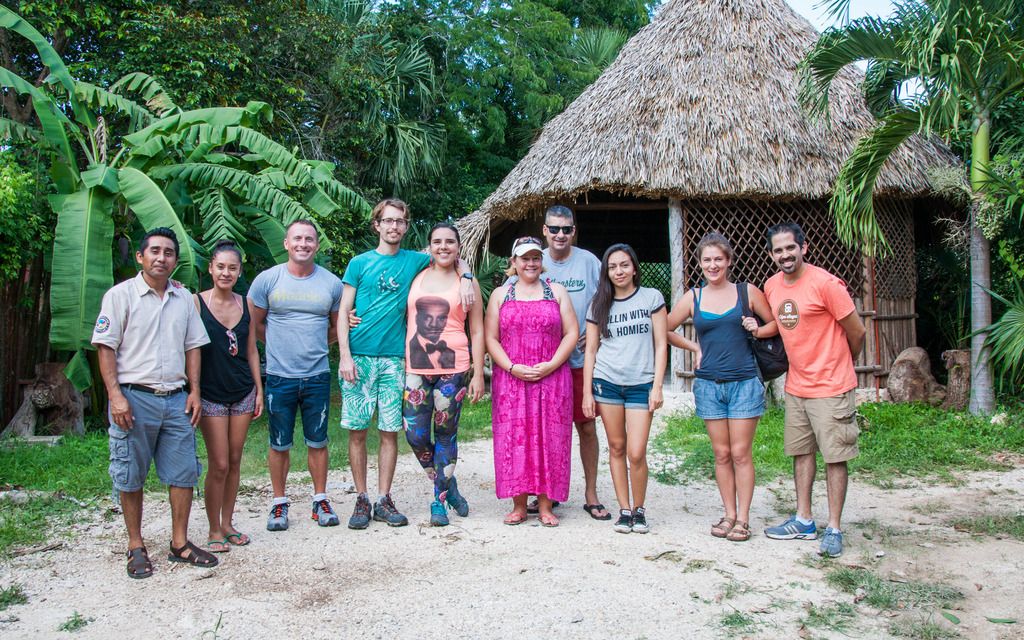 Ojos Mayas is a "community tourism" initiative linking Mayan communities with travelers from around the world to provide an incredible opportunity to learn and share about contemporary Mayan culture: their ideologies, traditions and economic development in today's Mexico. Ojos Mayas is one of the first guides of community tourism to meet new eco-tourist destinations and support economic and social livelihood of the Mayan communities. They promote values of fair trade, equality and sustainable development.
To learn more about Ojos Mayas and the tour of El Señor, you can contact Angel or Jorge at ojosmayastc@gmail.com or visit the Ojos Mayas Facebook page.