THESE ARE THE PEOPLE IN YOUR NEIGHBORHOOD
The quality of life that we experience living in Mexico makes up for any culture shock we may occasionally experience. The home and personal services available in Mexico are very affordable and go a long way to helping us adapt a carefree beach living attitude! Coming from a do-it-yourself culture, land of self-check outs and self-service gas stations, to Playa del Carmen may be jarring for some, but you'll quickly get used to having someone bag your groceries, wash and fold your laundry, walk your dog, guide you to parking spots and fuel your tank so you don't even have to get out of the car.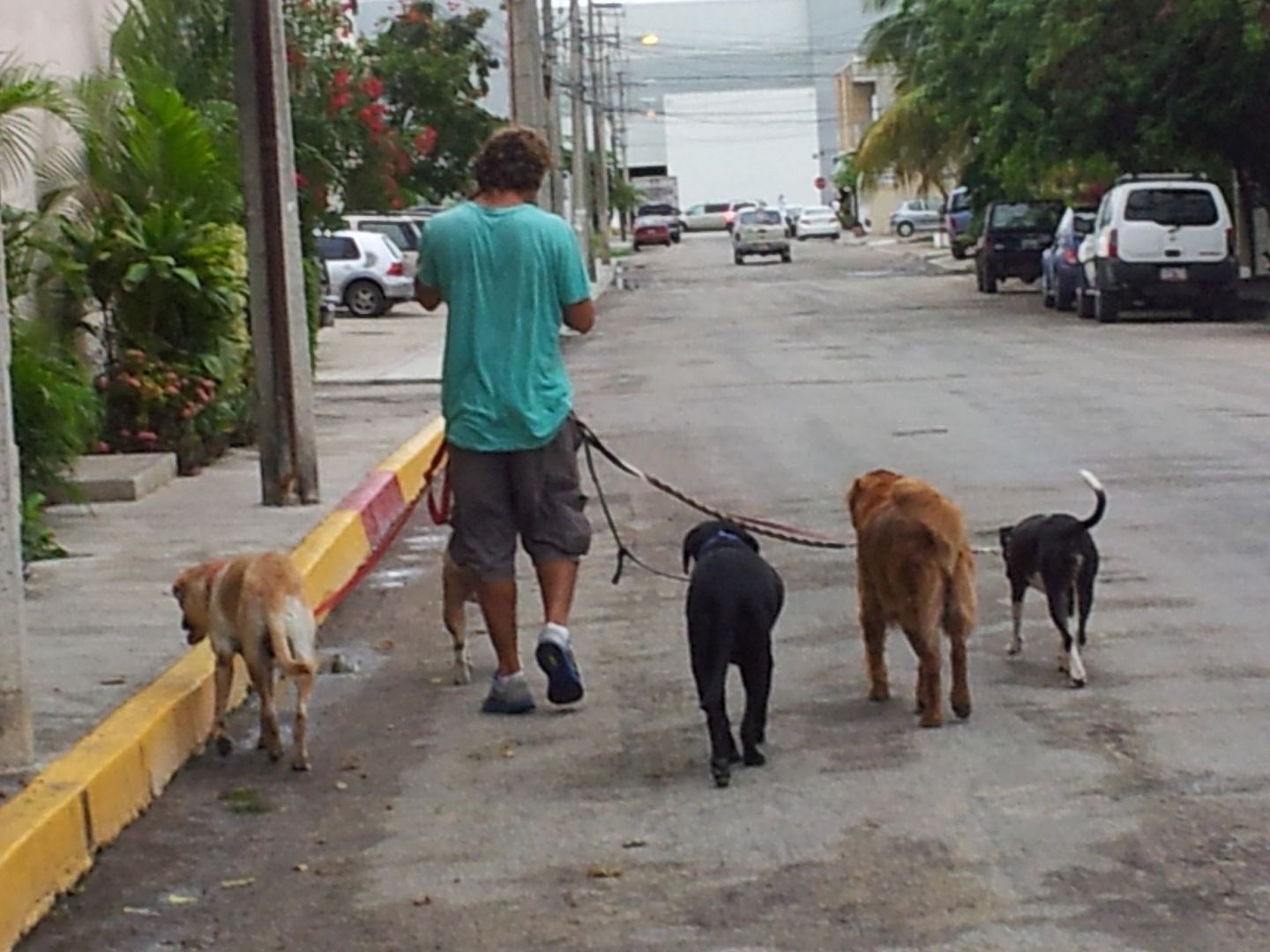 While it's true that some products may be more expensive in Mexico, such as electronics, most services are dramatically less expensive here than in the US. For example; maid service in the US has an average price per hour of $15 USD, here in Playa del Carmen the average price for maid service for a two bedroom house is $250 MXP. In the US gardeners and pool service are also much more expensive, but in Playa del Carmen a full time gardener/maintenance/pool service employee for your home is only approximately $4000 MXP a month. Likewise a full time nanny/cleaning lady is around the same price ($4000 MXP monthly) depending if room and board is offered.
Not only is Mexico more full-service oriented than the US, many of these services present themselves right at our doorsteps. On any given day the contagious song of gas trucks can be heard announcing full tanks to be traded for empties, a yell out the window and a couple of hundred pesos and viola- the new tank of gas is ready to go and you didn't even have pick up the phone! Here is a list of services that frequent the streets, either calling out or making a specific noise to get attention, that provide at-your-door-service here in Playa del Carmen.
Services-
Electrician/Plumber
knife sharpening
Window screen installation
Pest control/fumigation
Maid service
Gardener service
Gas Company
Shoe repair
For Sale-
Drinking Water (Thankfully there really is someone who will carry those heavy garafones up the stairs!)
Wooden Furniture
Fruit
Elotes (Corn and Mexican corn dishes)
Flan (a custard style dessert)
Ice Creams
Tamales
Queso Oaxaca
Baked goods
What products and services knock on your door?