VIDAS CLINIC BREAKING RECORDS FOR HELPING ANIMALS
Animal rescue and education for the general public about the importance of sterilization and proper care of animals is critical in a town like Playa del Carmen that has such a large number of homeless animals living in the streets and jungle areas.
VIDAS is one of the many organizations that participate in ongoing activities to care for and rescue the stray, but not unloved, street animals in Playa del Carmen. VIDAS, working together with many local businesses and animal rescue centers and clinics, pulled off an incredible feat at their most recent sterilization clinic. They beat their own record for animals treated and sterilized with a final count of 1130 cats and dogs spayed and neutered in only 6 days.
It is truly amazing what loving, dedicated and self-sacrificing people can accomplish when they pull together for a common cause!!
The Clinic owes it's yearly growth to it's organizers and volunteers, but more than anything to the same community that VIDAS vows to help. Through education, the local community is becoming more and more receptive to the idea of animal sterilization and population control.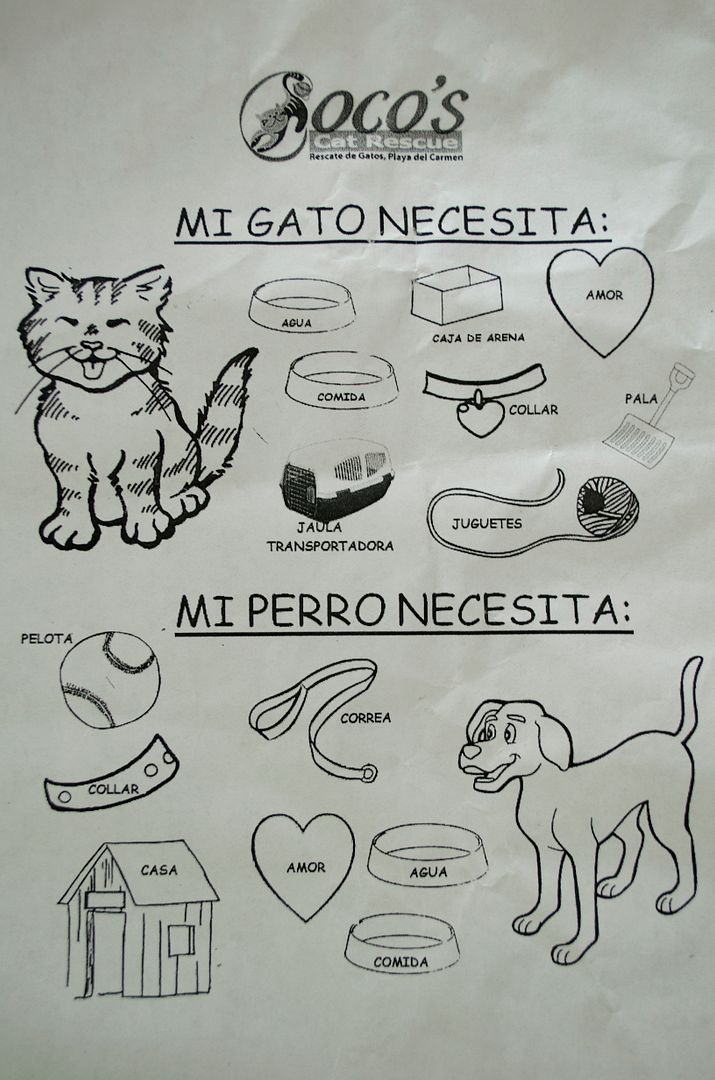 The clinic couldn't have been a success without major support from local business and volunteers who provided food and drinks, sponsored lunches for the vets and of course, the hardworking and dedicated VIDAS team who spend their own money and vacation time every year to make this clinic a success. Coco's Cat Rescue vets Lety and Edgar worked all week helping the VIDAS team.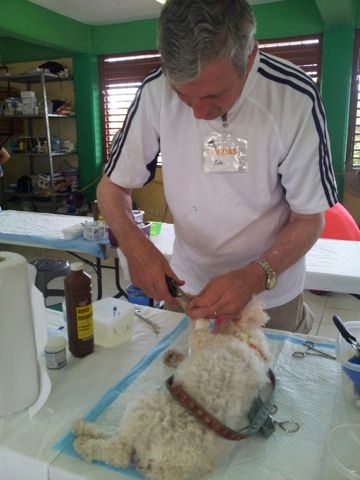 Local rescue groups work together to make this clinic happen with incredible results every year, but this year's numbers beat all previous year's records by a long shot.
Amazing things can happen when we all pitch in and work together!
If you would like to help raise awareness for the fair treatment of animals in Playa de Carmen and to help control the homeless animal population your donation of time or money would be joyfully received all year by any of the numerous animal rescue organizations in Cancun, Playa del Carmen and the Riviera Maya.
Contact SOS el Arca, Coco's Cat Rescue, CANDI, Rescate Malix, Playa Animal Rescue, IFAW to find out what you can do to help or, since charity starts at home, stop by your local animal shelter and find out what you can do to help control the animal population in your part of the world.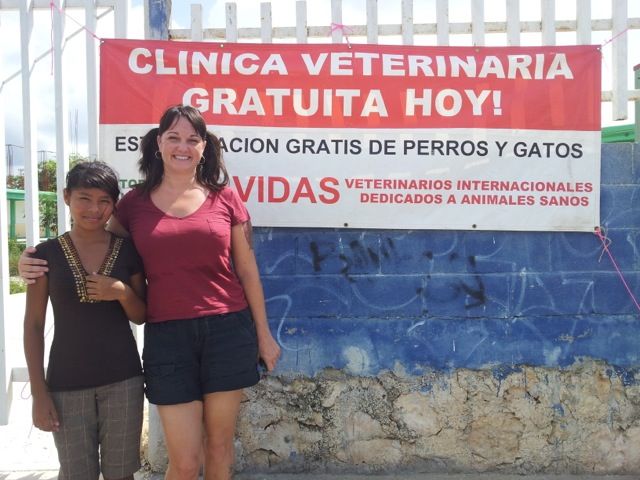 The animals in Playa del Carmen and the Riviera Maya are grateful to Malix pek, Erika and Joaquin from IFAW, Playa Animal Rescue and SOS el Arca, Rossy Vivanco Torres and Cryss spani who managed to get all the permits needed for the school and clinic, Sarah Kenyon for arranging the lunches and supplies for the clinic to Blue Parrot, Russell Granger from VIMEX vacation rentals, Karma Bagels, Zenzi, Buyplaya and Furniture Mex for the lunches, C.E.O Mexico and CANDI for arranging all the airport pick ups and drop offs, and the many loving volunteers who helped make this clinic possible.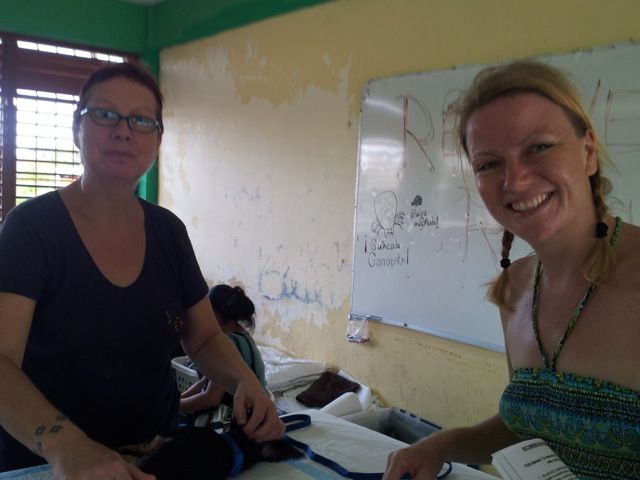 Amazing people can make amazing things happen!
A round of applause for a job well done!!
If you would like to congratulate the volunteers and everyone that helped make this rescue clinic a huge victory in the fight against animal suffering and if you like good food, good company and good fun stop into Mom's Bar for the VIDAS Clinic Volunteer Party Friday, August 10th at 7pm.
Celebrate a job well done!!