IS THERE A BUS SERVICE FROM CANCUN AIRPORT TO PLAYA DEL CARMEN REAL ESTATE REGION?
Cancun and Playa del Carmen are the popular vacation destinations of Mexico. These destinations are globally renowned for their exquisite setting ad luxurious accommodations. Each destination has its own charm as Cancun has much better party and nightlife scene whereas Playa is more about the cosmopolitan affair. Hence a visitor wants to experience the best of both these destinations but sometimes mode of commuting worries them.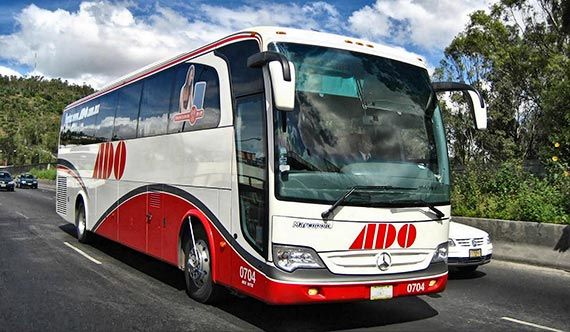 This is why a query was posted on the coveted travel site, lonelyplanet regarding availability of public bus service from Cancun airport to Playa del Carmen. The thread also has queries about the location of the bus terminal in Playa del Carmen and accessibility of public beaches in the area.

Fellow travelers provide with the following information:
ADO offers excellent first class bus service from the airport directly to the ADO terminal on 5th Av. in Playa.
Buses run about every 40 minutes at a cost of 120 pesos each way.
The 5th AV. terminal falls within walking distance of many hotels.
Most of the beaches are public with easy access and located within a few blocks away from establishments, restaurants, and other shops. They can be accessed by walking as the route is pedestrian friendly.
During the daytime buses ply to and from the Cancun Airport and Playa at a frequency of every thirty minutes.
In Playa del Carmen there are two bus terminals which are located at a distance of about ten minute walk away from one another. They fall within the walking distance of hotels and restaurants. Buses plying on the route of to/from the airport halt in the terminal located on Avenida Quinta.
Knowledge of transportation is utmost essential while on a vacation as this eases the mobility. Hence such forums and discussions benefit many travelers world over. ( Related link: What is the Best Mode of Transportation Between Akumal and Cancun)