CAPITAN DAN'S BAR ON THE FERRY LANDING TO COZUMEL
There is a NEW addition to the Ferry landing in Playa del Carmen with service to the beautiful Caribbean island of Cozumel!
Captain Dan's bar! Hours of operation will be from 8:30 am to 10:30 pm.
Serving quick coffee and breakfast items in the morning and drinks all day long!
Meet Captain Dan! He is originally from Scottsdale, AZ. He has been a resident of Playa del Carmen for 3 years. He has been a business owner in Mexico for almost 20 years and has owned numerous bar and restaurants in the U.S.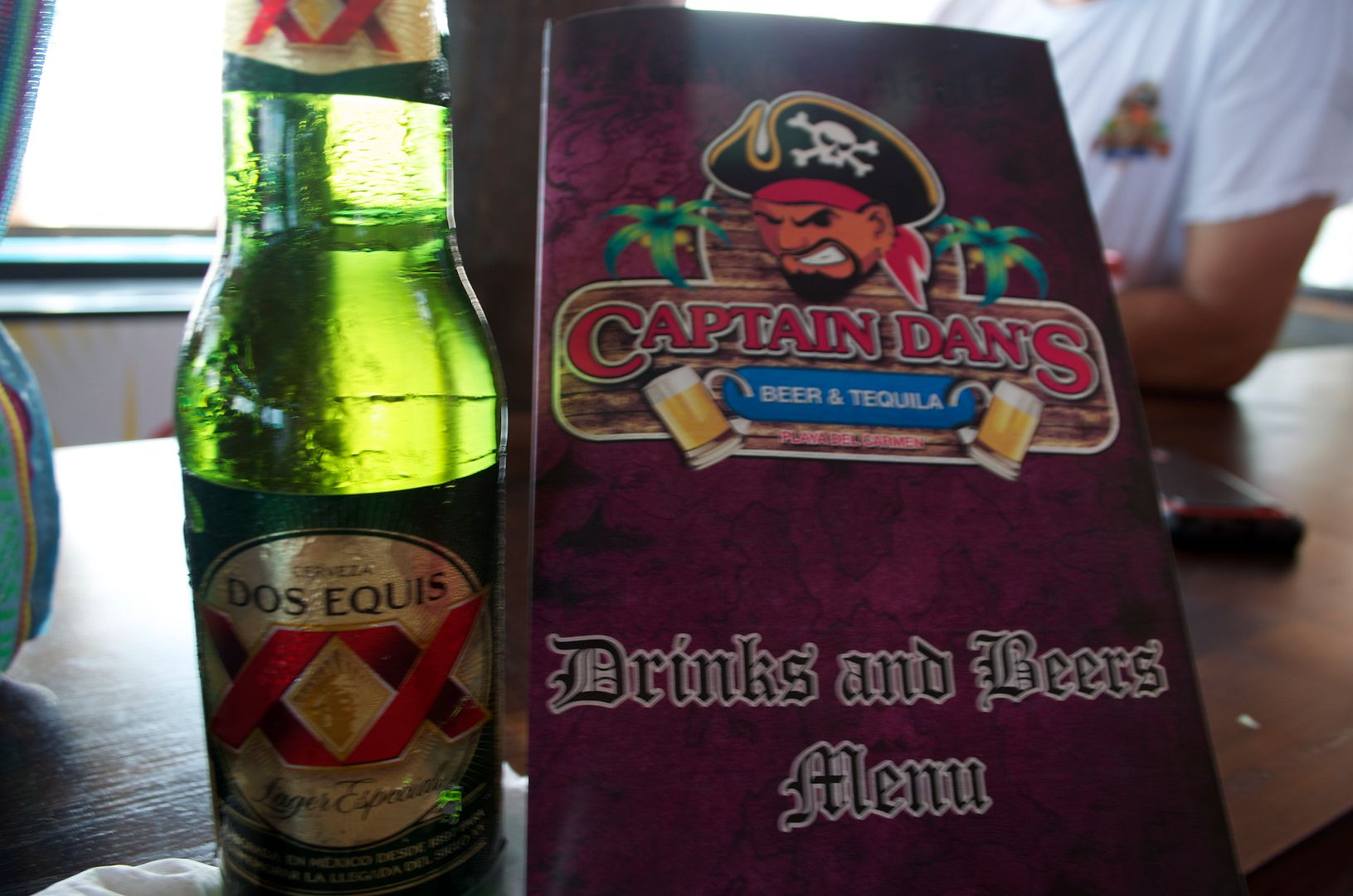 Captain Dan's will be serving take away sandwiches from Wah Wah's Beach Bar and Beef Jerky made by Cowboy John. There will be drink and food specials daily. One of the best deals in town can be found here Tuesdays 3pm -7pm and Fridays 7pm -10pm, buy a beer and a shot and get a free piece of pizza from the brick oven at Wah Wah's Beach Bar.
Captain Dan claims that his signature Margarita will, "blow away every other Margarita in Playa del Carmen" and he challenges us to guess the secret ingredient. He says there is no way we will ever guess, no matter how many of his special Margaritas we drink. I for one intend to take him up on this challenge!!
Captain Dan's will be serving Heineken on tap and some seriously state-of-the-art frozen libations. Don't forget to try one of his special Tropical Breezes cocktails made with a blend of Midori melon liqueur, Malibu Rum, pineapple and orange juice; the perfect refreshing cool adult beverage to help passengers pass their wait time for the ferry to Cozumel.
Captain Dan's will be showcasing live music nightly and has many other fantastic plans in the works to keep the ferry passengers, tourists and locals pleasantly buzzed and having fun on the dock. With the bragging rights of being the bar closest to the water in all of Playa del Carmen, how can Captain Dan's not be a huge success?!