BUYPLAYA AKUMAL SPONSORS LOCAL AKUMAL SOCCER TEAM
On Thursday, May 16, 2013 Akumal's local soccer team, Atletico Akumal Futbol Club, kicked off the 2013 tournament season with the ceremonial presentation of uniforms and a kick off party at La Cueva del Pescador restaurant in Akumal.
The Akumal Futbol Club was founded in 2009 by the team's owner/manager, Magdaleno Perez. The team has been competing in the Pok-Ta-Pok league since it's inception and has made the playoffs (best 8 teams out of 20) every tournament. This competitive team has advanced to the semi-finals 4 times and they were the "COPA" champions in 2011.
The league has two annual tournaments, the COPA and the LIGA, the team is hoping to sweep the tournaments and win them both this year with the help of their new sponsor BuyPlaya Akumal Real Estate! BuyPlaya Akumal Real Estate donated new uniforms to the team and is rooting for them to make it to the championship games this year.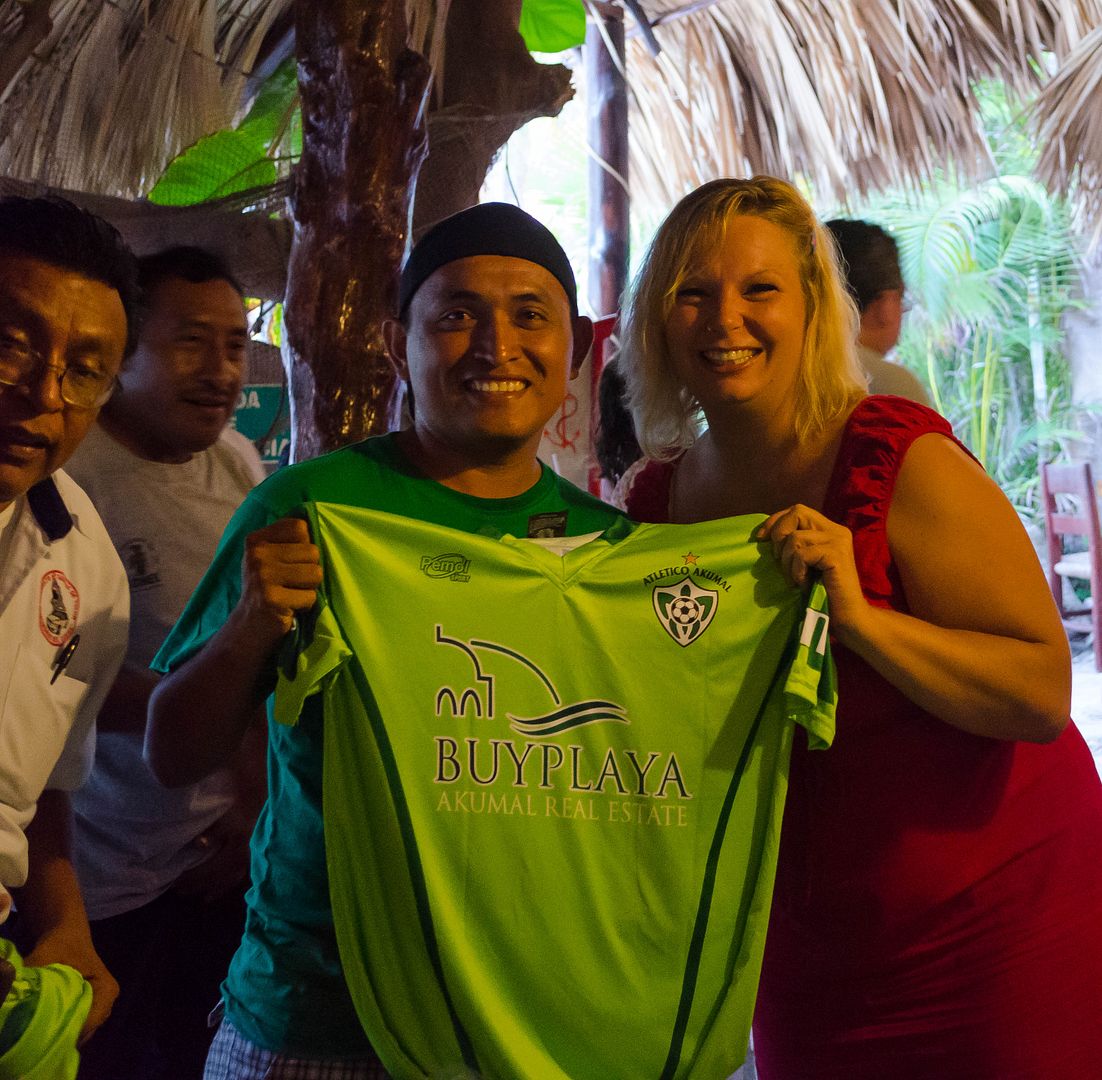 Lisa Love Juliot, Community Manager for BuyPlaya CV de SA, presented the team with their new uniforms at a celebration to kick off the soccer season at the palapa restaurant La Cueva de Pescadores in Akumal.
Each of the team's sponsors were given honorary jerseys with their names as a special thank you. BuyPlaya Akumal representatives together with the team's other sponsor GM, celebrated the beginning of the 2013 soccer season and graciously accepted their jerseys.
Rob Kinnon, owner of BuyPlaya SA de CV, was thrilled to have the opportunity to help out the team. BuyPlaya is a proud supporter of the local community and often donates time, money and uniforms to programs that are beneficial to the community, the arts and culture in the Riviera Maya.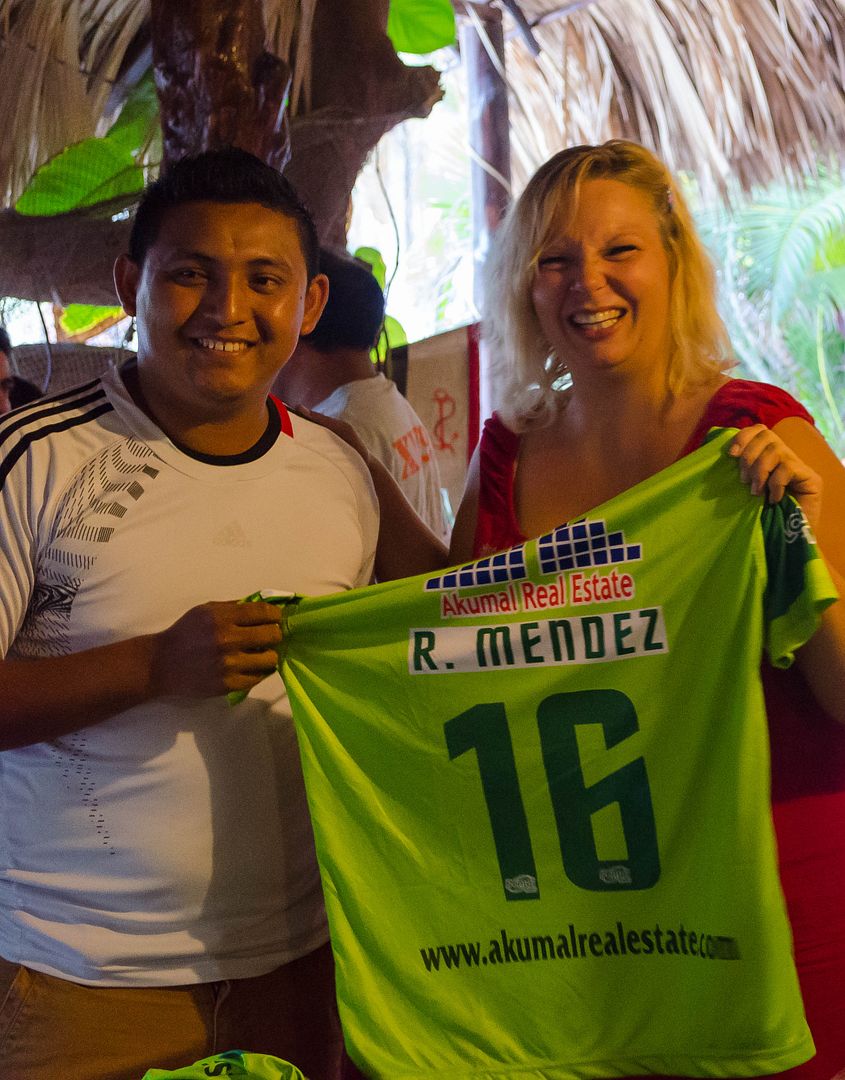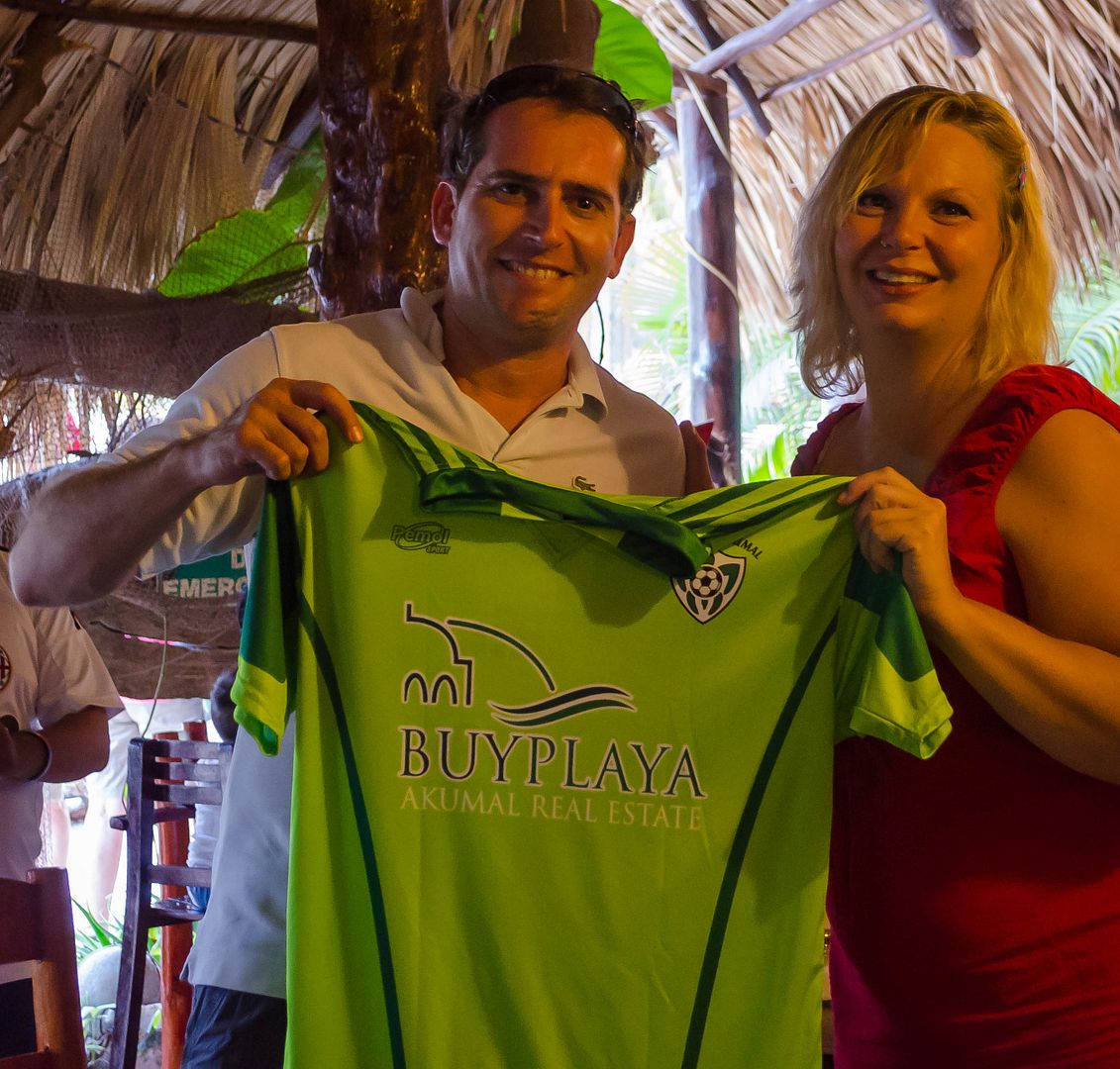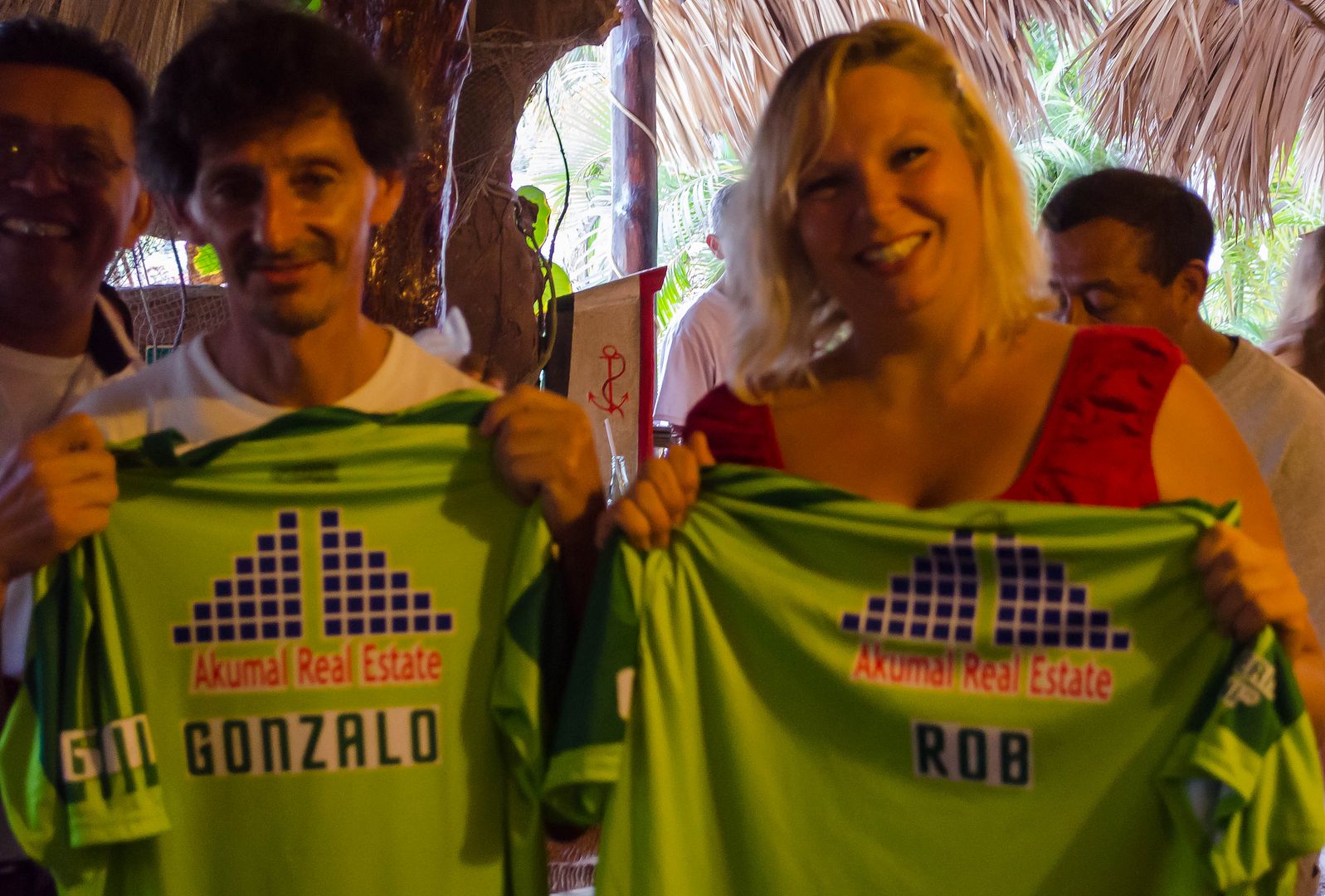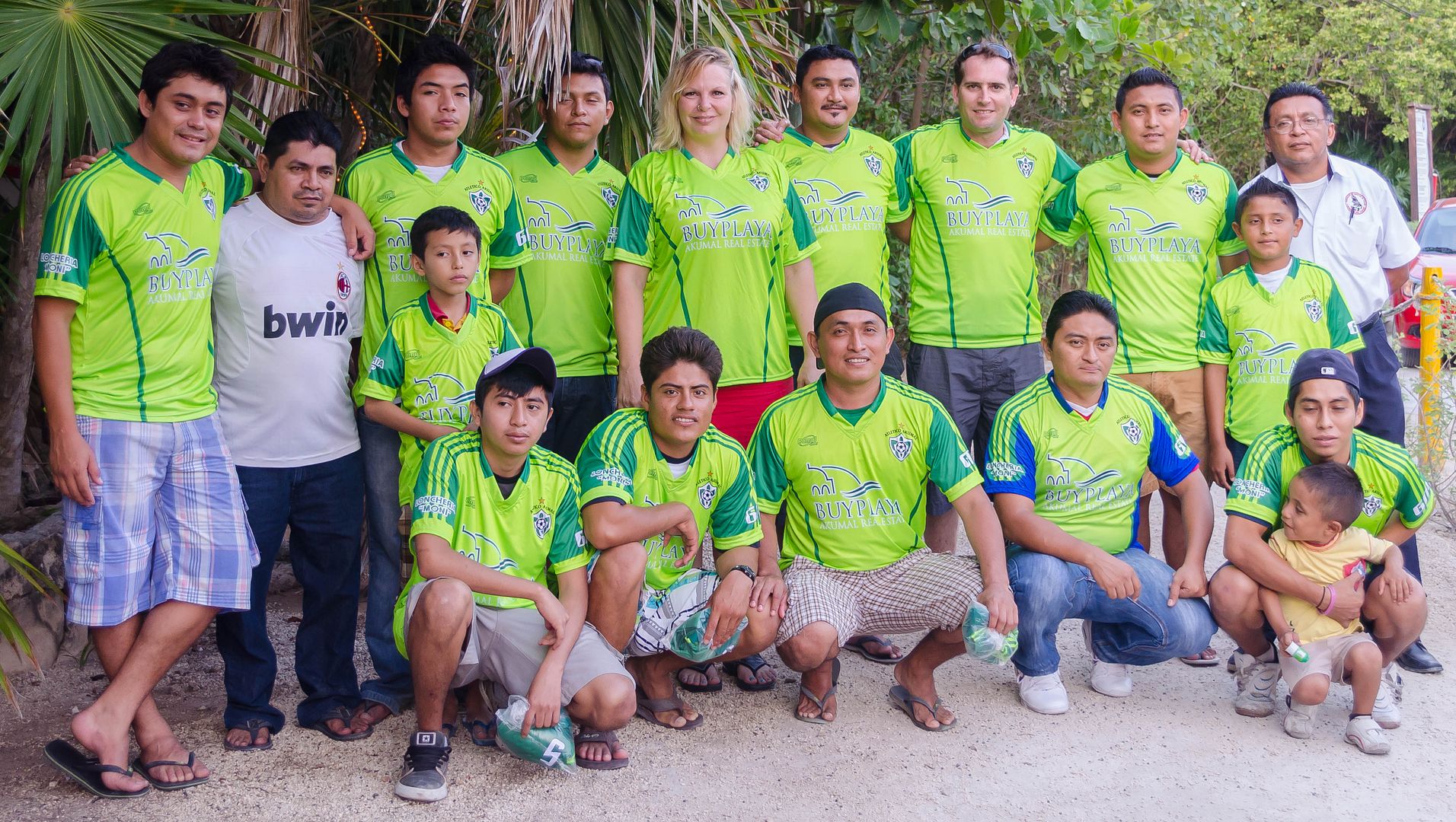 The Atletico Akumal Futbol Club would like to extend a special "GRACIAS" to Rob Kinnon and BuyPlaya Akumal for this generous donation.
Check out the game schedule and follow the team's progress this year on their Facebook page https://www.facebook.com/pages/Atletico-Akumal-Futbol-Club/373124009462457.