8 BEACHES TO VISIT WHEN YOU MOVE TO THE RIVIERA MAYA
It's no secret that every single resort in the Riviera Maya has a beautiful beach. White sand beaches next to crystal clear Caribbean waters make for the picture perfect vacation destination down here in paradise. But until you make your life a permanent vacation by moving to the Riviera Maya, you might not get the chance experience all the other beaches that Mexico's Caribbean coast has to offer. Here are a few of the best beaches to visit when living in the Riviera Maya:
Puerto Morelos
Everyone's favorite little beach town! Puerto Morelos is a fishing village that's changing into a tranquil tourist hideaway, all thanks to its amazing beaches lined with fishing boats and casual restaurants. The coral reef is just a few minutes offshore, making it easy to hire a quick snorkeling tour while you're in town. Puerto Morelos is a popular weekend getaway spot for locals, and you'll also find a variety of charming cafes and restaurants around the town square.
Playa del Carmen
If you've ever strolled along Playa's 5th Avenue, you've at least caught glimpses of the bright teal tones of the nearby ocean. The beach in this part of Playa del Carmen is a favorite spot for locals and travelers from all over the world. You'll spot families, people playing soccer, couples, parasailers and even the occasional beach event. The beach is lined with relaxing restaurants, chic beach clubs and the occasional hotel, with the coastline of Cozumel island on the horizon.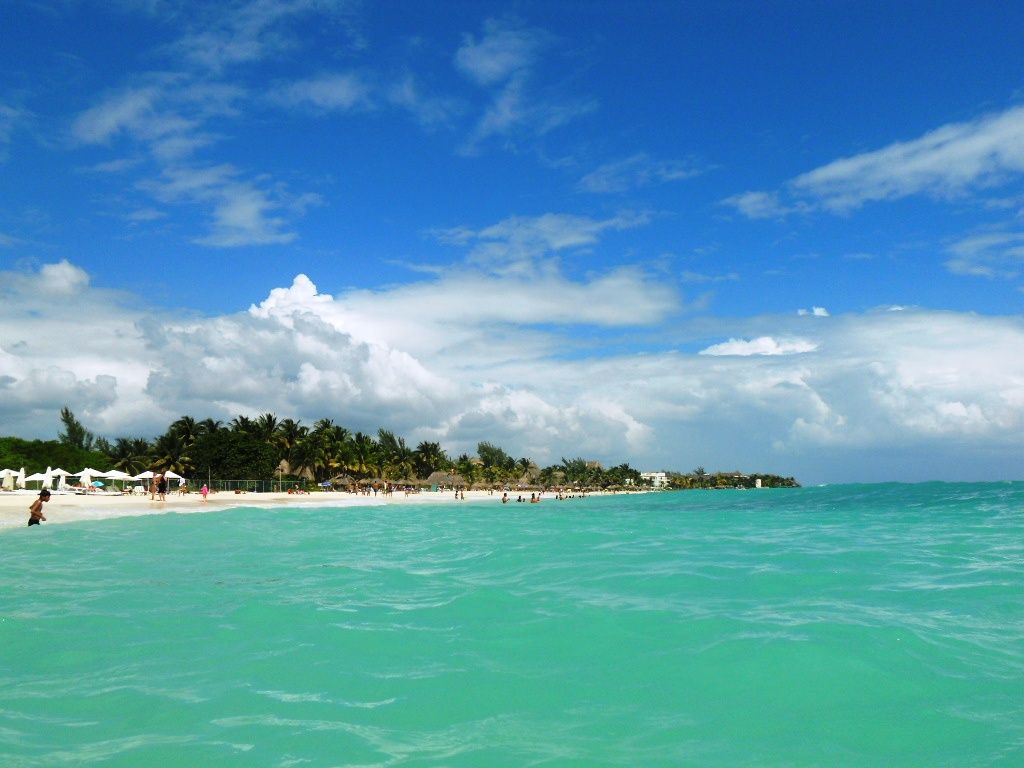 Playacar
Just south of downtown Playa del Carmen lies the exclusive residential community of Playacar. Even though access to the neighborhood is restricted to residents and hotel guests, the beaches can be easily reached by walking south along the shore from the Playa del Carmen ferry. Due to less convenient access, the beaches of Playacar are a little quieter but equally beautiful. In recent years, it's become a preferred spot for kite surfers. When there's good wind, you're sure to see dozens of kite surfers surfing the small waves.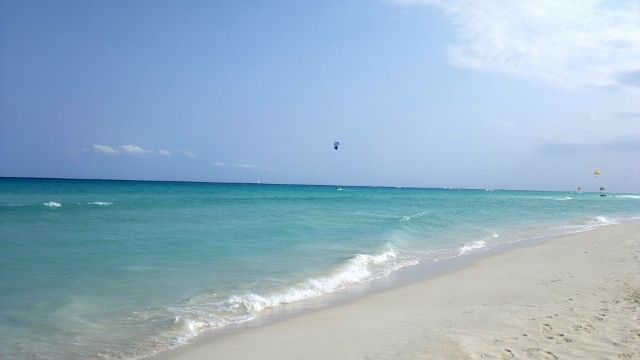 Paamul
Paamul sits on a bay a few minutes down the highway from Playa del Carmen. The water is a little rocky, but it's gorgeous to look at! A reef located just offshore provides a great afternoon snorkeling spot. Over the years, the white sands of Paamul have turned into a popular camping spot with RV areas, camping areas and a few cabanas.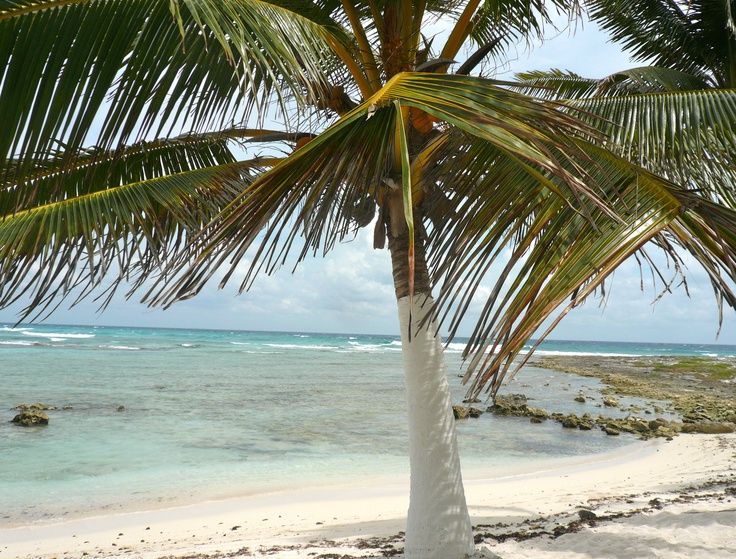 Xpu Ha
Xpu Ha beach is like its own little nature park! A lagoon, a cenote and mangrove forests make it a fun site for exploration during a day on the beach, while the calm and shallow waters offer an amazing place to cool off and relax. Although a few hotels can be found in the area, Xpu Ha remains a secret from most travelers to the Riviera Maya.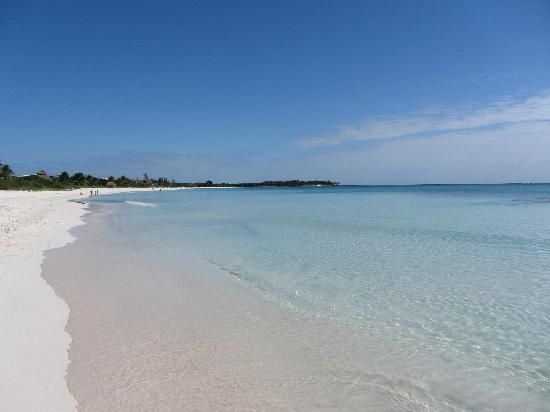 Akumal
Right between Playa del Carmen and Tulum (half an hour from each), you'll find the beach town of Akumal. This extensive beach sits on a bay with quiet, crystal clear waters, lined with hundreds of palm trees for ample shade. The best part? If you snorkel out into the bay, you're almost sure to see the area's famous see turtles any day of the year. Just make sure to look, don't touch!
Xcacel
Xcacel is a secluded beach just a few minutes south of Akumal, ideal for a beach day away from the crowds. If you're at Xcacel during the spring and summer months, be careful not to step on any sea turtle nests! Many turtles flock to this beach to lay their eggs in the sand, so it's important for human visitors to watch their step.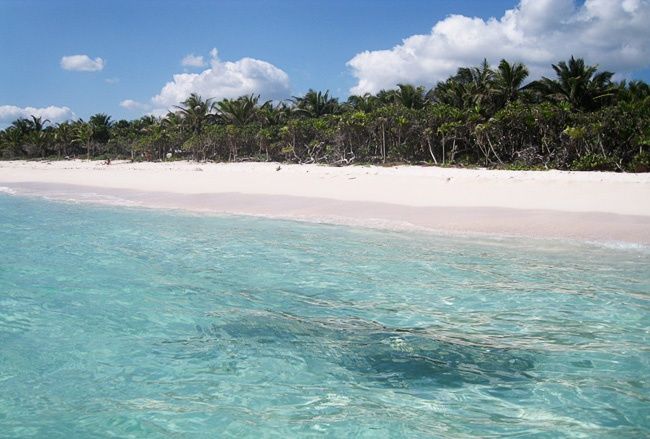 Tulum
Marking the far southern end of the Riviera Maya, the town of Tulum has two main beach areas, each with its own beauty.
First is the main beach, a several-mile stretch with the most powdery and soft sand you'll find anywhere in the area. This beach is home to several little beach clubs, restaurants, hotels, camping sites and cabanas. Depending on which part of the coast you're exploring, you can find everything from fun beach parties to areas for quiet meditation and yoga.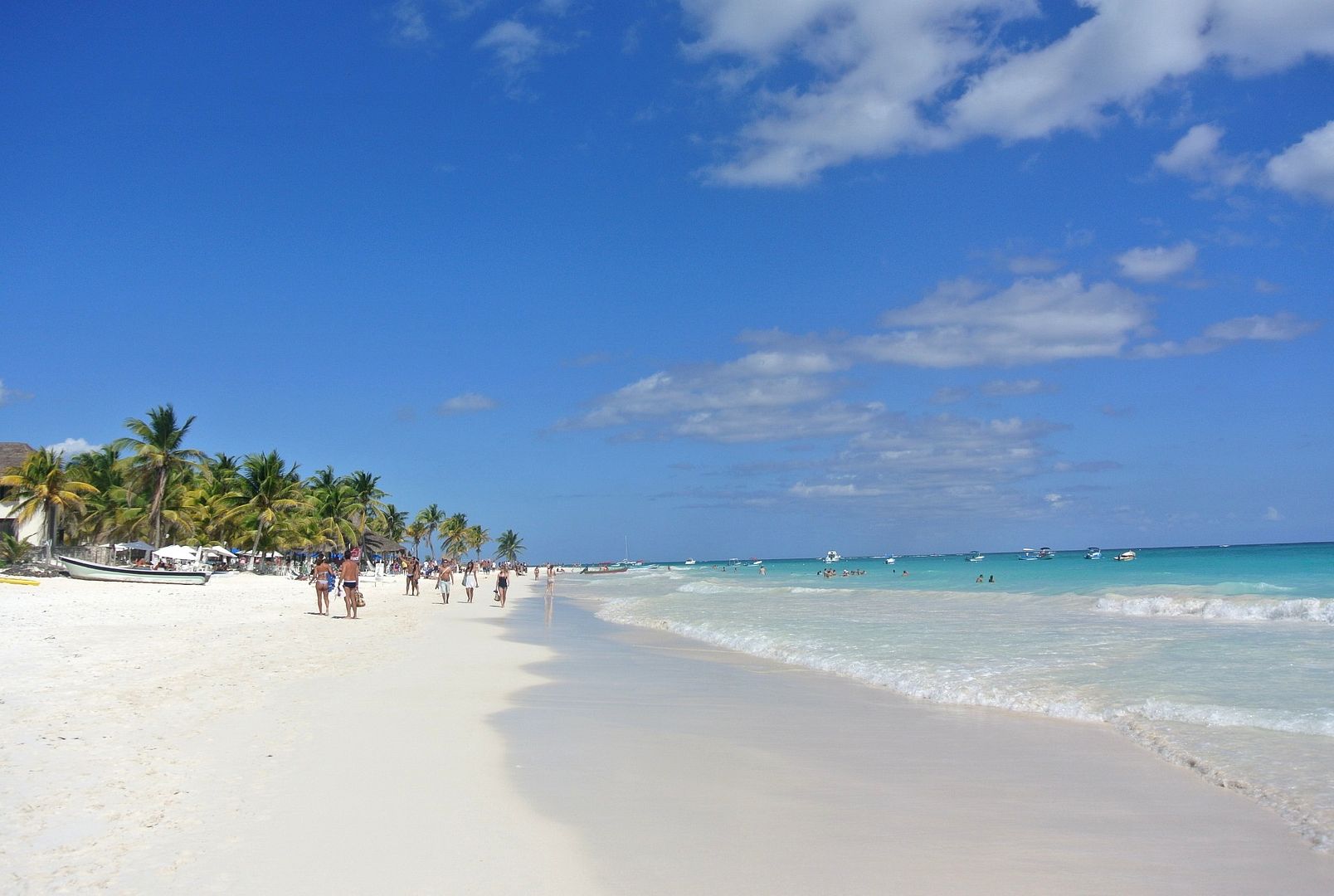 The second Tulum beach is quite possibly the world's coolest beach! It's a small beach just below the Mayan temples of Tulum, accessible only by a steep wooden stair down a rocky cliff from the ancient city. Intriguing rock formations and unimaginable history make this beach truly unique.